Dunsandel
Our Services
The Dunsandel clinic's area of activity covers a wide district, ranging from below the Rakaia River to above the Selwyn River, including Ellesmere and Hororata/Darfield.  Dairy is a field of expertise that our Senior Veterinarians here know well.  The amount of vet involvement for each farm varies, depending on each farms requirements/wishes.  This ranges from standard ambulance and basic planning work, through to detailed reproductive, mastitis and animal health plans.  Two vets are InCalf trained advisors.The Vets are also on hand for any advice or enquiries regarding vaccine protocols, herd health management or general livestock care.
A Representative from our clinic routinely visits each farm, ensuring a continuous communication link between Vets & clients, and  providing regular support for clients .
Vetlife Dunsandel also has the benefit of a Veterinary Sheep & Beef Consultant who provides solid and valuable experience in all areas of this farming system.
The Dunsandel team is committed to promoting preventative animal health care and strives to provide the highest standards of care for your animals. A 24 hour emergency after hours service is also available.
Address
6 Hororata-Dunsandel Road, 
Dunsandel 7657.
Phone: (03) 325 4155
Fax:  (03) 325 4156
Email:  dunsandel@vetlife.co.nz
Opening Hours
Monday to Friday:  8am – 5pm
After Hours Emergency:
(03) 325 4155
We accept these members as 20th of the month accounts: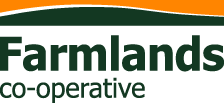 We accept these credit cards: