What is knockout drenching? It is the substitution of one routine lamb drench for a high-efficacious novel drench product (usually either "Startect®" or "Zolvix™ Plus"). 
Why use knockout drench?
We would do it to remove any resistant parasites which have survived routine drenching. Thus we can prevent them from causing an autumn peak involving resistant larvae which would leave a resistant population to seed next season's worm challenges.
It has also been shown to delay the onset of resistance to existing routine drenches by reducing the period of reproductive advantage for resistant parasites over susceptible parasites.
When should knockout drenches be used?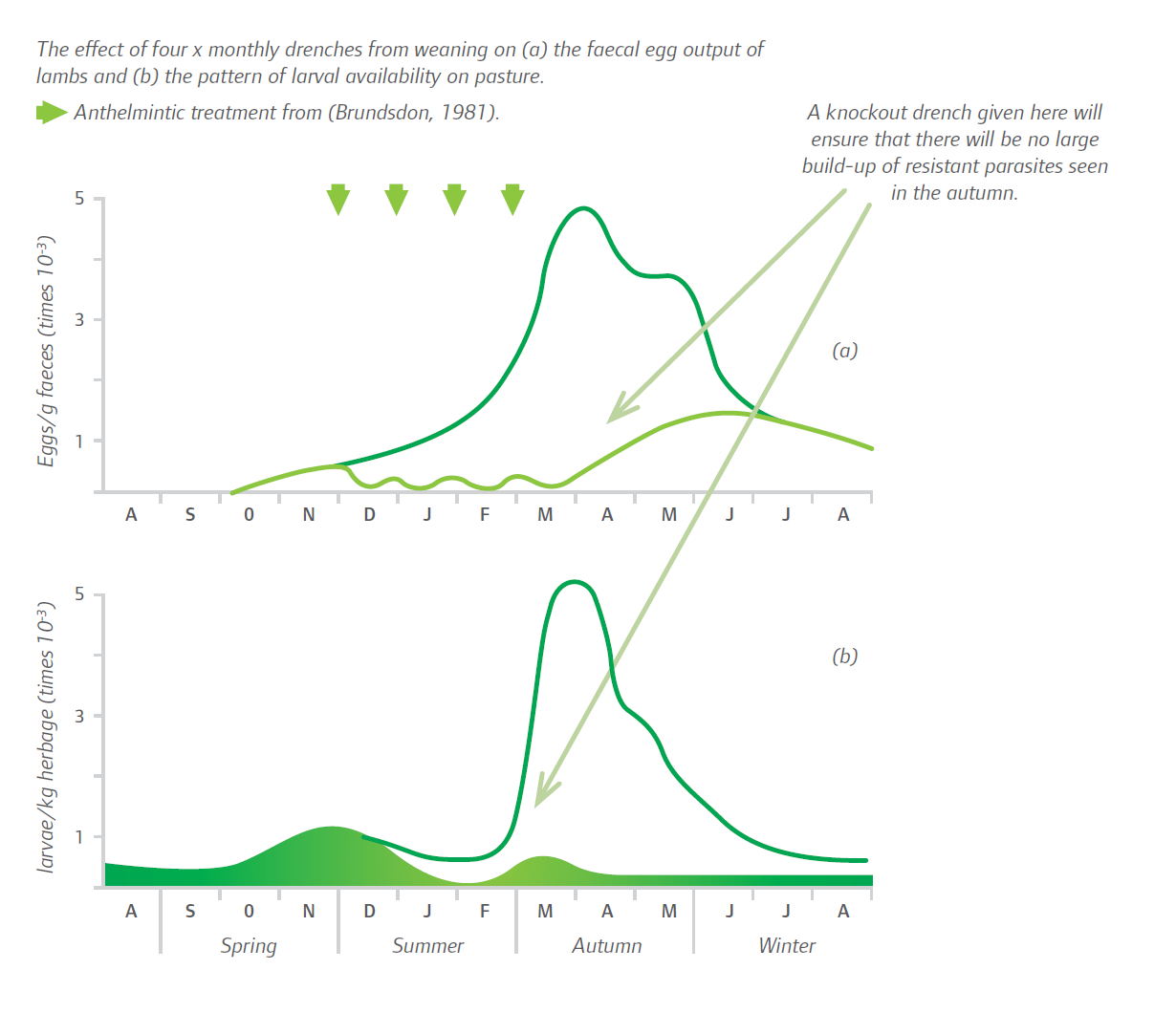 A knockout drench can be given at any time, but the best time is when conditions become favourable for larval survival and development on pasture (i.e. when it is warm and humid). This usually coincides with late summer/early autumn. 
The classic time for use would be at the end of a 5-6 drench programme for ewe replacement lambs or for any other lambs still on farm that have had regular oral drenches since weaning.
There are two types of novel drench on the market currently: Zolvix™ Plus  and Startect ®. Both these drenches contain a new drench active, monepantel and derquantel respectively, and these are combined with abamectin to give a double combination product.