Alexandra
Our Services
Vetlife Alexandra was commissioned in February 2012 and is a fully equipped mixed animal practice. Our experienced team of staff provides specialised surgical care and health services to companion animals and working dogs.
Alexandra also offers specialised equine care and services which are backed up by their equine treatment facility.
Vetlife Alexandra provides a full range of on farm services to Dairy, Sheep, Beef, Deer and working dog health.  Our team also offers production animal management, nutritional advice and preventative animal health planning.
All services are complimented by a full range of animal health products and merchandise backed up with top service and a team of knowledgeable and friendly staff.
Our purpose built equine facility is located at Dunstan Equestrian Centre in Alexandra: The building contains purpose designed and built horse stocks that are adjustable to accommodate all breeds of horses and ponies; a large horse box filled with wood shavings allowing hospitalisation of patients; a large covered yard is also available for housing of day patients.
Many procedures are performed at the equestrian centre which include radiographs, tendon and pregnancy ultrasound, and full lameness examinations. Also at the facility is an arena, a hard and soft trot up area, and a wash down bay.
Opening Hours
Monday to Friday:  8am – 6pm
Saturday:  9am -12pm
After Hours Emergency:
(03) 448 8115
We accept these members as 20th of the month accounts: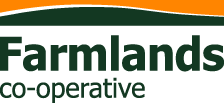 We accept these credit cards: