Pleasant Point
Our Services
Vetlife Pleasant Point is a friendly Sheep, Beef, Dairy and Companion Animal practice. We service the animal health needs for St Andrews, Albury and the surrounding  Pleasant Point area.
The Small Animal Clinic is well equipped with an array of medical and surgical facilities.  Our Small Animal Vets and experienced Vet Nurses are able to offer your pet the best of care.
Our Large Animal Vets have a wide range of skills and knowledge in production animal practice. A representative from our clinic routinely visits each farm ensuring a continuous communication link between Vets and clients; providing a regular support for clients.
Pleasant Point stocks a full range of large and small animal products in our large retail area. Vetlife Pleasant Point is renowned for its friendly and helpful service.  We strive to provide the best of care for you and your animals.
Opening Hours
Monday to Friday:  8am – 5pm
After Hours Emergency:
(03) 614 7777
We accept these members as 20th of the month accounts: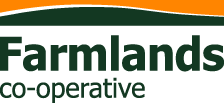 We accept these credit cards: