Ranfurly
Our Services
Vetlife Ranfurly are a progressive veterinary business providing services to a large range of clients throughout the Maniototo area, including Lee Stream, Middlemarch and Omakau operating from our centrally located clinic in Ranfurly.
Our locally based vet is always available to help with your animal health requirements, and there is support from our nearby Alexandra clinic. We also have a dedicated veterinary technician available.
Vetlife Ranfurly strives to uphold the dedicated care and expertise that Vetlife has become known for across the lower South Island.
We have a wide variety of products in store to help with all of your production, lifestyle and companion animal needs and our team have excellent product knowledge.
Call in to discuss your animal needs with our highly trained and friendly team of people today.
Address
8 Northland Street,
Ranfurly 9322
Phone:  (03) 444 9700
Fax:  (03) 444 9701
Email:  ranfurly@vetlife.co.nz
Opening Hours
Monday to Friday:  8am – 5pm
After Hours Emergency:
(03) 444 9700
We accept these members as 20th of the month accounts: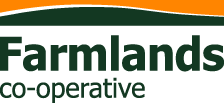 We accept these credit cards: