Temuka
The Vetlife Temuka Clinic is in the heart of South Canterbury dairy country but services all species. We have two vets who deal solely with companion animals such as cats and dogs and six vets assisted by two technicians and one field representative servicing livestock and farms and two qualified vet nurses.
Our shop stocks a wide range of products from dog food and play toys through to drenches for cattle and sheep. The Temuka clinic has an in house laboratory allowing us to provide a number of tests including: faecal egg counts, milk sample bacteriology and feed Nitrate levels.
We offer a range of services from traditional veterinary treatment through to consultation and advice on farm wide issues such as reproduction. Our small animal clinic has separate sterile and non-surgical rooms and offers a wide range of diagnostic equipment including: X-Ray facilities and in house blood analysis (livestock and pets).
Address
1 Waitohi Temuka Road
Temuka 7920
Phone: (03) 687 8010
Fax:  (03) 615 5254
Email: temuka@vetlife.co.nz
Opening Hours
Monday to Friday:  8am – 5pm
Saturday: 9am – 12 Midday
(shop only)
After Hours Emergency:
(03) 687 8010
We accept these members as 20th of the month accounts: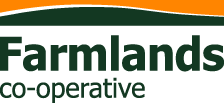 We accept these credit cards: