An interview with Peter Gallacher, LAVT chair and veterinary technician
Peter is a Senior Veterinary Technician at Vetlife for North Canterbury, based at our Oxford clinic, although you may see him helping out at other clinics as needed.
Peter is also the President/Chair of the LAVT (Large Animal Veterinary Technician) committee of the NZVA (New Zealand Veterinary Association). The committee recently held a two-day conference in Methven about which we have asked Peter to share some details.
Peter, could you please tell us more about the LAVT committee and what their role is within the veterinary industry?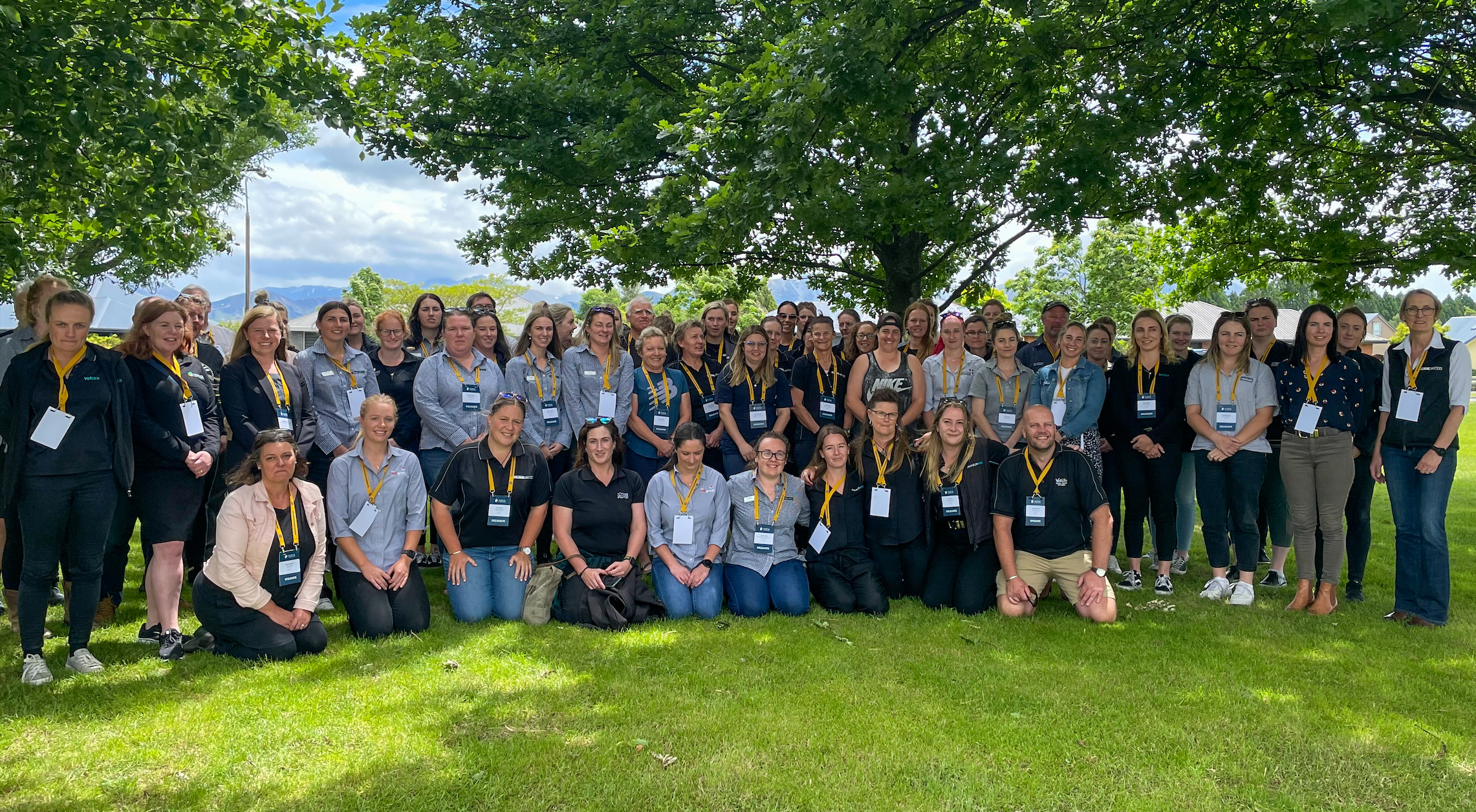 The committee was set up after the first conference held in Wellington in 2012. It was organised by the DCV (Dairy Cattle Veterinarians) branch of the NZVA because the use of technicians in the industry was starting to become more prevalent, and the industry felt that we needed to have a body to represent the ever-increasing workforce and workload. The body consisted of two vets and five techs, and their aim was to create a professional development pathway and a series of guidelines upon which technicians could base their professional conduct.
What is the LAVT committee's biggest success to date?
Our biggest success is the growth of the committe's membership base. When the first conference was held in 2012, there were probably 20-30 attendees, of which about half were technicians. We currently have over 140 technician members throughout NZ (Canterbury, Southland and Waikato can boast the largest proportion) and also a few from Australia. It is estimated that there are over 450 veterinary technicians working between full-time, seasonal and part-time roles throughout NZ, whereas 20 years ago a survey discovered there were only 10.
Another of our other biggest successes has been the validation of our Professional Guidelines by the Vet Council, VPIS (Veterinary industry insurance body) and tertiary education institutes who see the document as an integral part of technicians' ethics and training.
Has the LAVT's role evolved over the years you have been practising?
I was introduced to the industry in 2011 in the lower North Island, and at the time technicians were employed primarily for the "dirty jobs that the vets didn't want to do", e.g. disbudding (without sedation), calf/herd vaccinations, copper bolus administration and Facial Eczema spore counting. Over the years, thanks to tertiary education providers (in my case Otago Polytechnic), the knowledge and skill base of technicians entering the workforce has increased to the point that our skills have become an integral part of everyday clinic life. One of our biggest challenges while writing the Professional Guidelines was where to draw the line for what was within a technician's scope of practice, i.e. what we were legally allowed and not allowed to do – and the list of 'Must nots' was easier to make than the list of 'Can do's'.
Today (within Vetlife) we have technicians all with incredibly positive attitudes and training, running teat seal/dry cow/disbudding teams; we have hoof trimmers, people who are body condition score, tail score and lameness score accredited; we have trained ultrasound pregnancy scanners, research technicians, AB technicians who are able to utilise their skills with metrichecking and treating – and the list just goes on. I think our past President Kate Gloyn (Te Puke Vets) described us perfectly as the "Teslas of the veterinary industry", while also referring to the vets as being the "dirty old diesel utes". We are efficient, have lots of great skills which are always being upgraded, and if something goes wrong, it is hard to find a replacement for us.
What topics were covered at the 2022 LAVT's conference?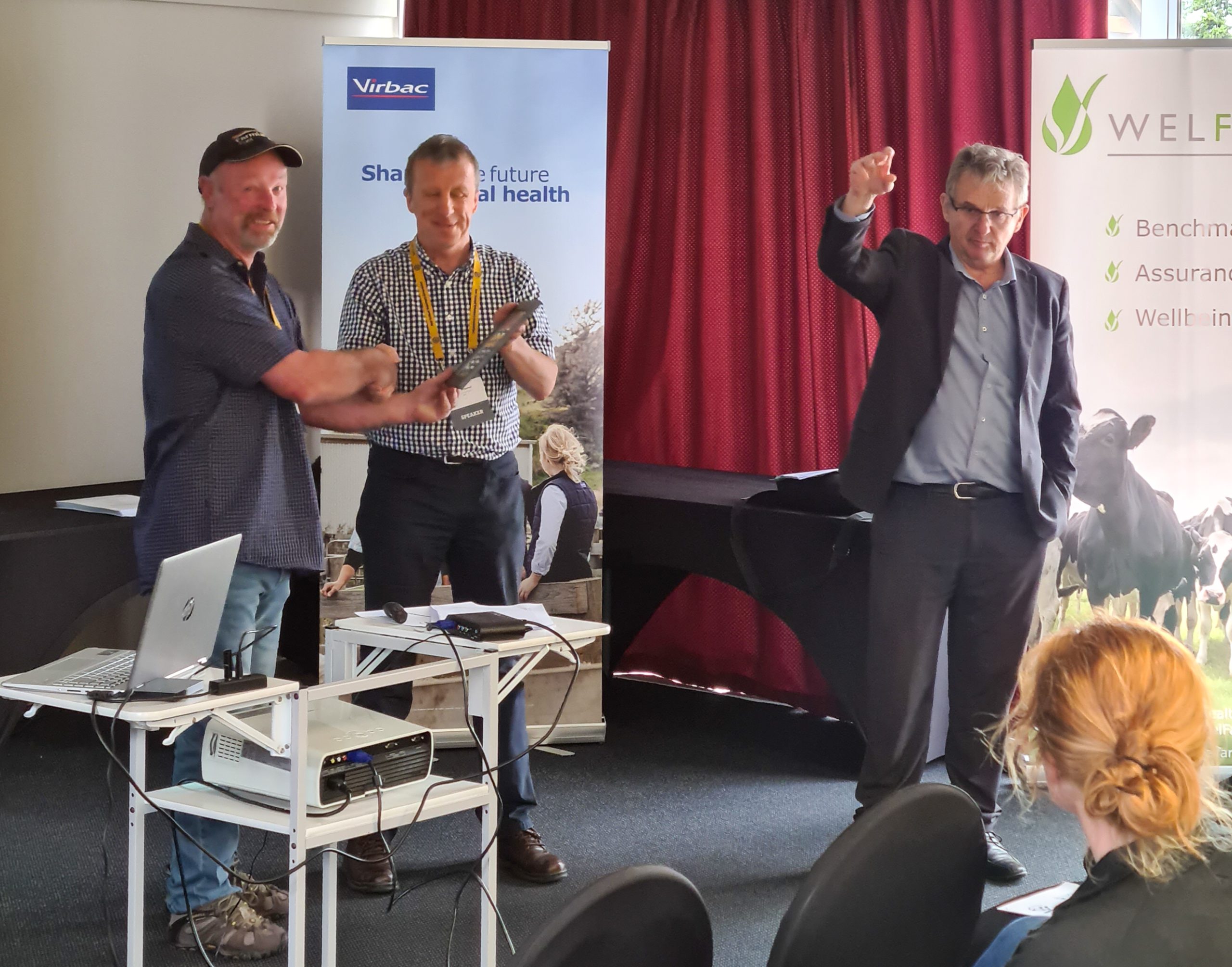 We took on board feedback from previous conferences and tried to make this year's conference relevant to what was happening within the industry and what techs wanted to learn about.
We had talks about wellbeing and how to deal with conflict within teams, as well as animal welfare, emerging technologies and initiatives, and how technicians will be pivotal in capturing data for the vets to interpret. FMD (Foot and Mouth Disease) was discussed and how techs will be involved if it makes its way into the country. We also had workshops on endometritis/dirty cows, mastitis diagnostics and WelFarm.
We were also lucky enough to formally recognise and congratulate 3 x technicians (one of whom is Vetlife's very own Dean Dickson from Fairlie), who have been highly involved with the sampling of M. bovis bloods.
"Without their efforts, going above and beyond, the disease would not be as controlled as it is." – Richard Campbell, SVS Labs
Peter, what are the goals and plans for the LAVT committee?
In the long-term: we are waiting with bated breath to see what will happen within the industry in terms of regulation and registration of AVPs (Allied Veterinary Professionals i.e. companion animal nurses, rural techs, equine nurses/techs), and we will hopefully be at the forefront and help drive the change to recognise and retain most of our current workforce. With a veterinary shortage looking like it could potentially worsen before it gets better, clinics will become more and more reliant on AVPs for keeping NZ's animal health and welfare standards up to scratch.
In the short-term, we have some awesome ideas for courses and conferences for the next couple of years, but we are awaiting feedback from the current conference to decide which option to take.
Could you please describe your perfect working day?
My perfect day depends on the time of year – I love getting out and about and being hands-on, and I've been lucky enough to have visited some pretty awesome clients and places since I joined Vetlife in 2014.
My top 3 would be:
Pregnancy scanning heifers on the Banks Peninsula – (picture can be provided) for the unbelievable views while I was working.
Blood testing and pregnancy scanning in the Okuku and Lees Valleys – (pictures can be provided) for the views and the teamwork involved.
Teat sealing heifers for one of our Oxford clients – for the client/clinic teamwork and banter.
Best advice you could give someone thinking of becoming a LAVT?
If you are not sure if you want to be an LAVT or do the study to become one, apply to do some seasonal work (teat sealing or disbudding) at your local clinic first. It will introduce you to the culture and work ethics our teams espouse, and it will also give you some practical experience to take into your study. Ultimately it all comes down to `having a go` and not being afraid to ask questions.